Decorative Plaster Wall Finishing
We offer our professional decorative finished plastering service across the USA. Our skilled artisans provide their advice and expertise to ensure you have a decorative plaster finish you're thrilled about.
Professional Decorative Plaster Finishing
Decorative wall plaster finish is a beautiful way to add texture and depth to any interior space. Our team at Decorfin specializes in creating finished plaster wall designs that are both visually stunning and durable. Using traditional Italian techniques and a keen eye for detail, we work closely with our clients to ensure that each project is tailored to their unique style and preferences.
Whether you're looking to add a subtle accent or a full wall installation, our skilled craftsmen will create a handcrafted wall art plaster design that will transform your space into a work of art. Our finished plaster wall designs are perfect for homes, restaurants, offices, and any other space where you want to create a warm and inviting atmosphere.
Take a look at our portfolio of work to see some examples of the stunning decorative wall plaster finishes we've created for our clients. Our designs are fully customizable from modern to traditional to match any style or color palette. Contact us today to learn more about how Decorfin's decorative wall plaster can elevate your space.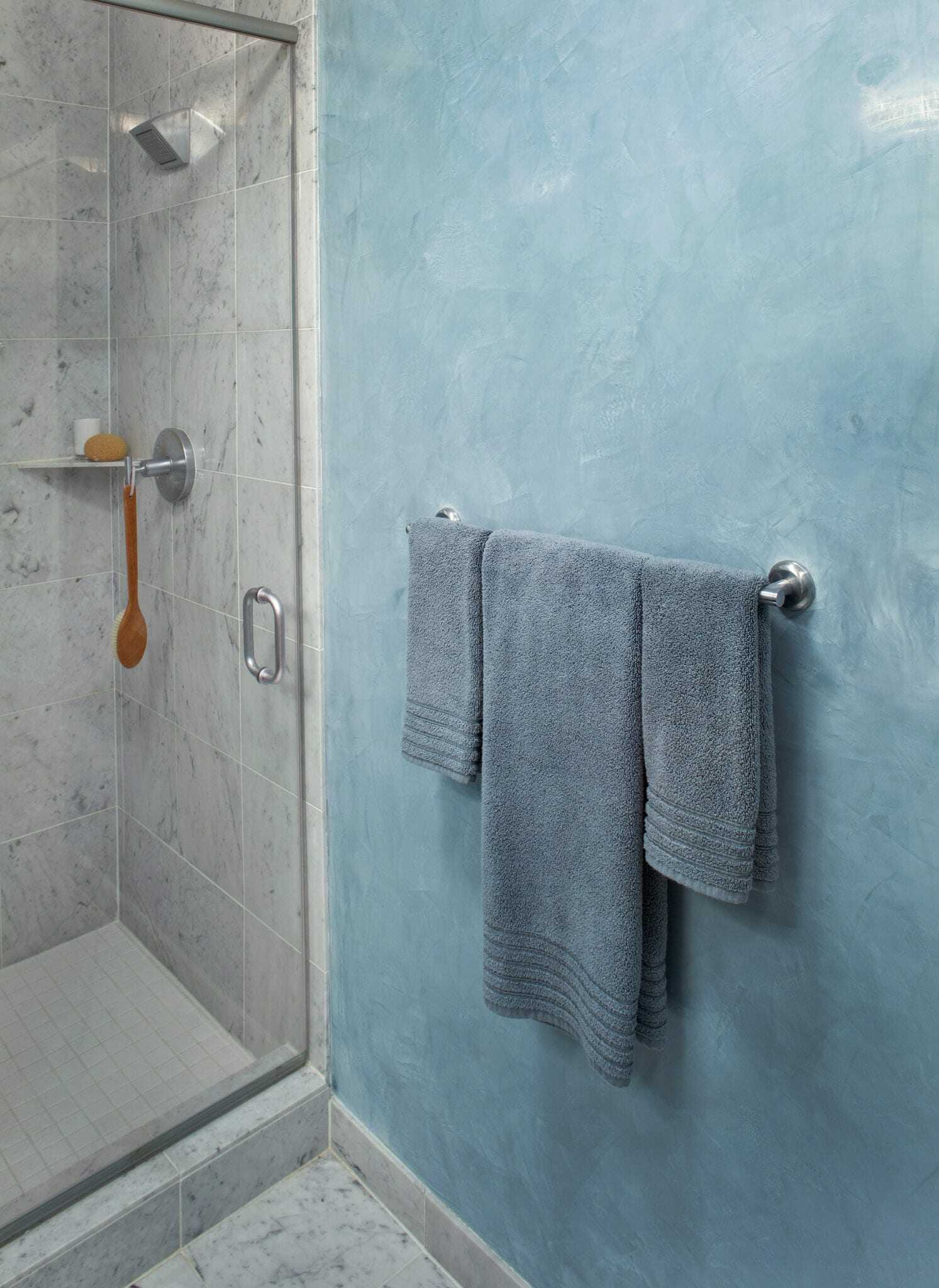 Comparing Paint To Decorative Plaster
| | | |
| --- | --- | --- |
| Benefit | Decorative Plaster | Paint |
| Adds texture and depth | Yes | No |
| Durability | High | Low |
| Longevity | Yes | No |
| Eco-friendliness | Yes | No |
| Customizability | High | Low |
| Resistance To Moisture | Yes | No |
| Sound-dampening | Yes | No |
| Thermal Insulation | Yes | No |
As you can see from the table, decorative wall plaster has many advantages over traditional paint. It adds texture and depth to a room, making it more visually interesting and unique. It is also highly durable and long-lasting, so you won't need to worry about touch-ups or repainting for years.
Decorative plaster is also eco-friendly and made from natural materials, making it a sustainable choice for those looking to reduce their environmental impact. Additionally, plaster is highly customizable and can be designed to match any color palette or style.
Furthermore, decorative plaster is moisture-resistant, which is especially beneficial in high-humidity areas like bathrooms or kitchens. It can also provide some sound absorption and thermal insulation, improving a space's overall comfort.
Overall, decorative plaster is a superior choice when compared to paint. It adds visual interest and style to a room and offers many practical benefits that cannot be achieved with paint alone.
A Decorative Plastering Service You Can Trust

"Absolutely no words to describe how happy i am with my experience with the Decorfin team!! From start to finish, they have continued to amaze me."
Michelle

"Eric is a true professional with a passion for creating beautiful interiors. i would recommend him to anyone who is looking for a talented plaster installer to work with. "
Kristine

"Eric and team were terrific!"
"He had the vision certainly that I lacked and voila! on time and on budget! I really couldn't be happier."
James

" …the team continue to amaze"
"Never have I worked with such a committed and knowledgable group of individuals who delivered everything as promised. I highly suggest their services and beautiful designs!"
Frank
Benefits of Decorative Wall Plaster
Increase the aesthetic value of your home
Decorative plaster walls are a great way to add texture, depth, and visual interest to a home. With a wide range of customizable styles and colors, decorative plaster walls can transform an ordinary space into a stunning work of art. Whether you're looking to create a bold statement wall or add subtle accents throughout your home, decorative plaster walls are a versatile and durable option that can increase the aesthetic value of any living space.
Durable and long lasting materials
Our decorative plasters are all made of high-quality materials that will stand the test of time. We strive to exceed your expectations so that you can rest assured that your purchase will always be worth it. Unlike paint, which can fade or chip over time, plaster can hold up for years without needing to be touched up.
Create A DECORATIVE Accent Wall in your home
A fundamental idea in interior design is the focal point. Every area needs a focal point that instantly draws a guest to your home for the first time. Consider our decorative plaster services and start impressing your guests with an artfully designed interior accent plaster wall.
Mirror your personality
We believe that you are an integral part of your home. With the help from our team we can create decorative accent walls that mirror your personality and transform the foundation of your home to be a personal extension of you.
Interested In Adding Decorative Plaster To Your Home Or Office?
We're here to answer any questions you have about plaster wall art and the service we offer at Decorfin.
Discover wall design tips, decorative plaster insights and so much more from the Decorfin blog.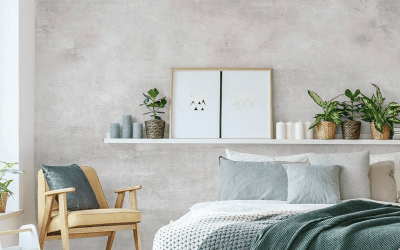 In the realm of luxury interior design, every detail plays a crucial role in creating a space that exudes sophistication and style. Venetian plaster, with its timeless elegance and versatility, stands as a hallmark of opulent interiors. Choosing the ideal color of...