Venetian Plaster Experts
Based in NYC and serving nationwide, we offer professional Venetian plastering services. Our skilled artisans deliver exceptional handcrafted faux finish plaster, adding character and style to any space.
Decorfin is a premier Venetian plastering company that specializes in transforming interior spaces into works of art. With a focus on traditional Italian techniques and an eye for detail, their team of experts tailor each project to the unique needs and style of their clients. Whether it's a home, restaurant, or office, Decorfin's skilled craftsman use their expertise to create stunning, handcrafted textured plaster that are both beautiful and durable. From simple accents to full wall installations, Decorfin's Venetian plastering is the perfect way to elevate any space.
Get inspired by checking out Decorfin's portfolio of work, showcasing stunning examples of textured plaster they can create in your space.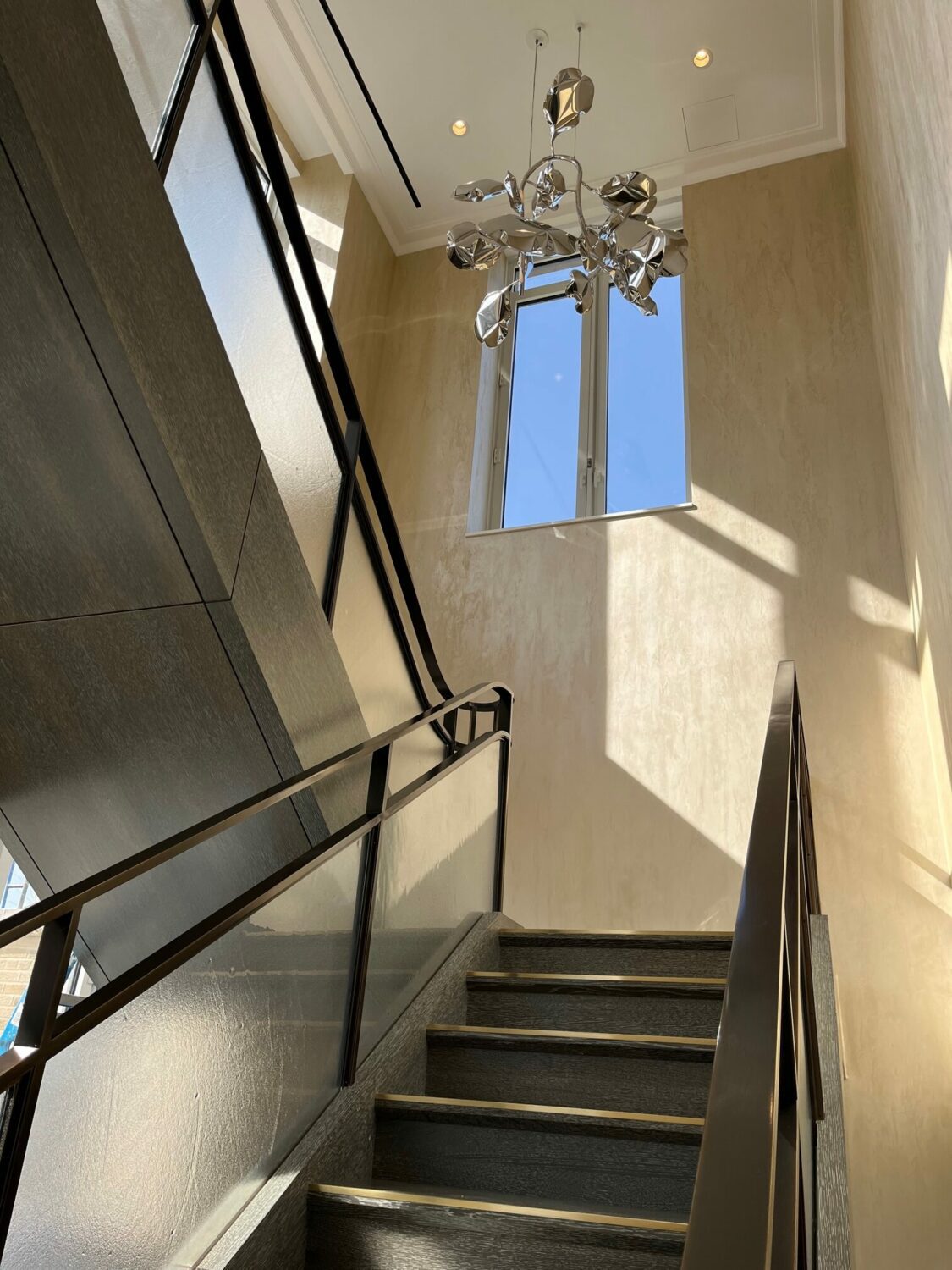 Completed Venetian Plaster Interiors
This project features custom antique finish and a custom marble venetian plaster.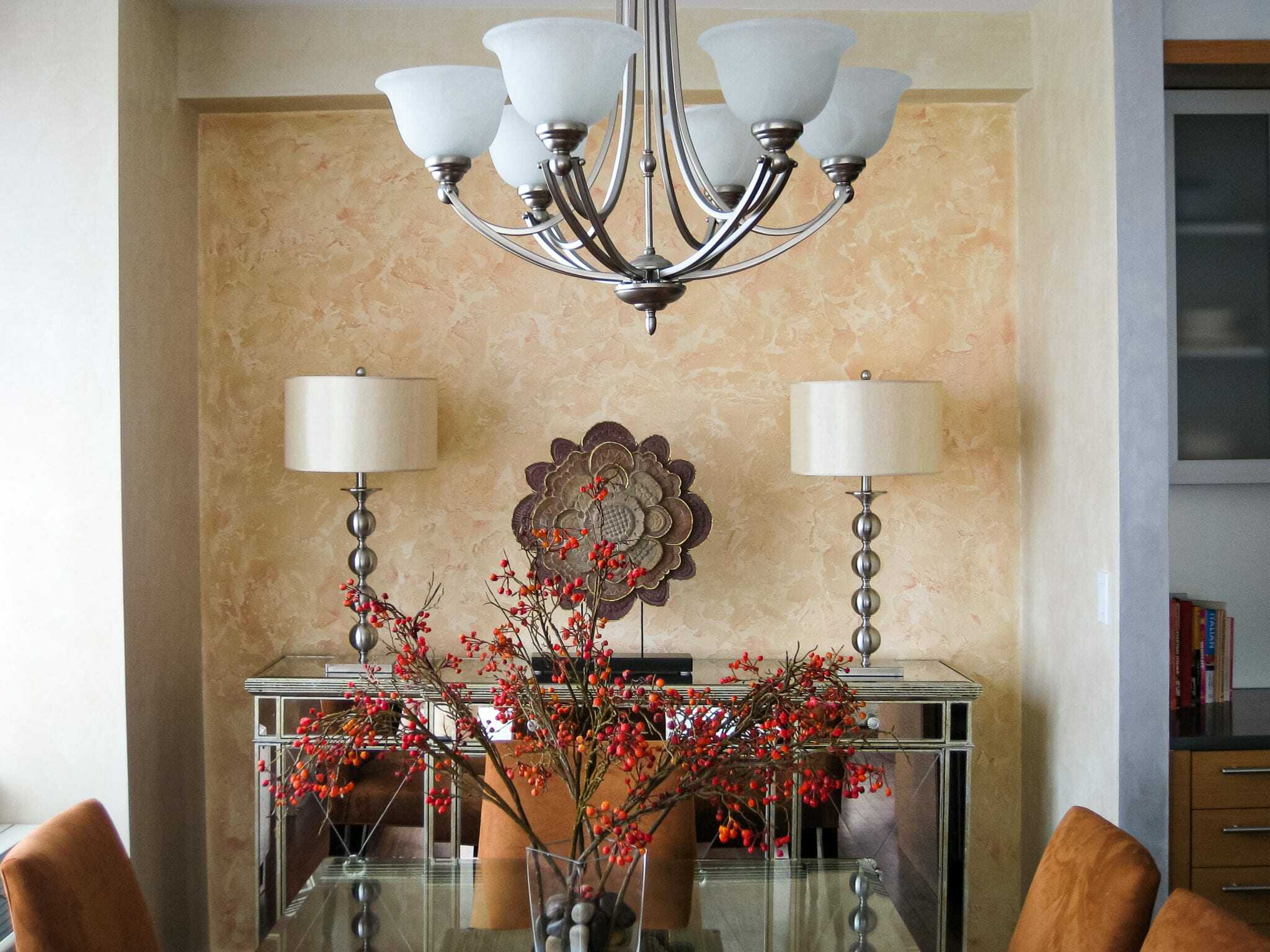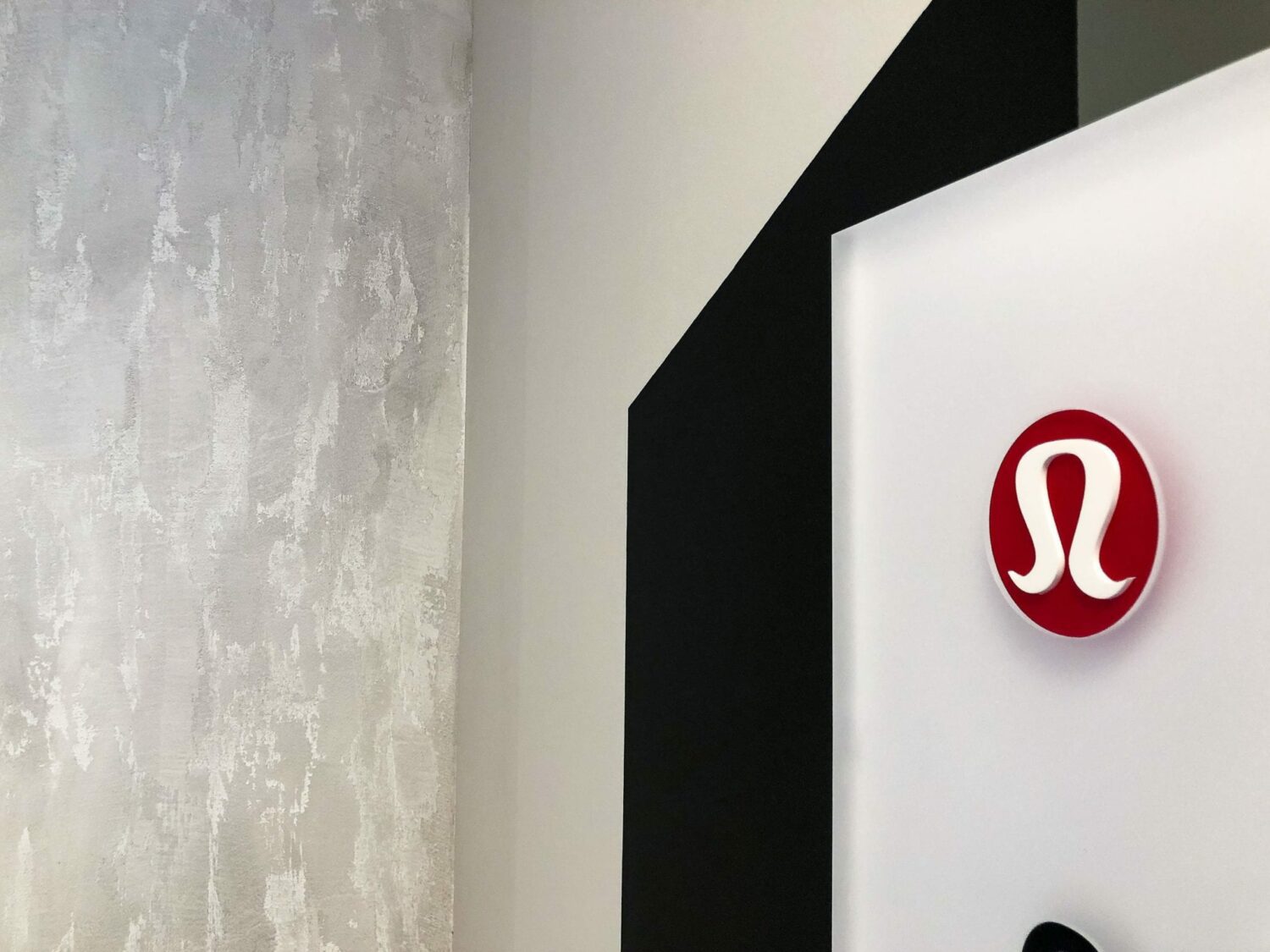 A Venetian Plastering Service Loved By Many

"Absolutely no words to describe how happy i am with my experience with the Decorfin team!! From start to finish, they have continued to amaze me."
Michelle

"Eric is a true professional with a passion for creating beautiful interiors. i would recommend him to anyone who is looking for a talented plaster installer to work with. "
Kristine

"Eric and team were terrific!"
"He had the vision certainly that I lacked and voila! on time and on budget! I really couldn't be happier."
James

" …the team continue to amaze"
"Never have I worked with such a committed and knowledgable group of individuals who delivered everything as promised. I highly suggest their services and beautiful designs!"
Frank
What is venetian plaster?
Venetian plaster is a decorative finish that originated in Italy. It is made by applying thin layers of plaster mixed with marble dust or other additives, and then burnishing the surface to create a smooth, shiny finish. The result is a luxurious, marble-like texture that adds depth and elegance to walls and other surfaces.
Is venetian plaster durable?
Venetian plaster has a reputation for being extremely durable and outlasting painted surfaces for many years. This 15th century technique is naturally mold and mildew resistant and was developed to last lifetimes.
Is venetian plaster hard to do yourself?
Venetian plaster can be done yourself, but it requires skill and experience to achieve a high-quality finish. While there are many DIY tutorials available, it's recommended to hire a professional plasterer with experience in Venetian plastering for reliable and satisfactory results.
How do you keep venetian plastered walls clean?
To clean Venetian plaster, mix mild soap with lukewarm water and use a soft washing cloth to gently wipe the surface in a circular motion. Rinse the cloth frequently and avoid using abrasive cleaners or cloths. Dry the surface with a clean towel or allow it to air dry.
Let's Talk About Your Venetian Plaster Project
We're here to answer any questions you have about venetian plaster and the service we offer across the united states.
Venetian Plaster Finishes
NOTTI VENEZIANE ANTIQUE VELVEt Venetian Plaster
ANTICO ANTIQUE Stone Venetian Plaster
Discover interior design tips, venetian plaster insights and so much more from the Decorfin blog.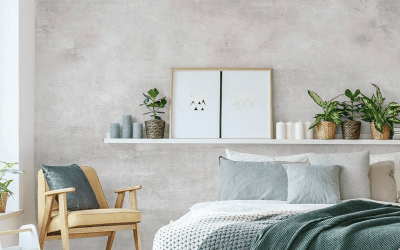 In the realm of luxury interior design, every detail plays a crucial role in creating a space that exudes sophistication and style. Venetian plaster, with its timeless elegance and versatility, stands as a hallmark of opulent interiors. Choosing the ideal color of...