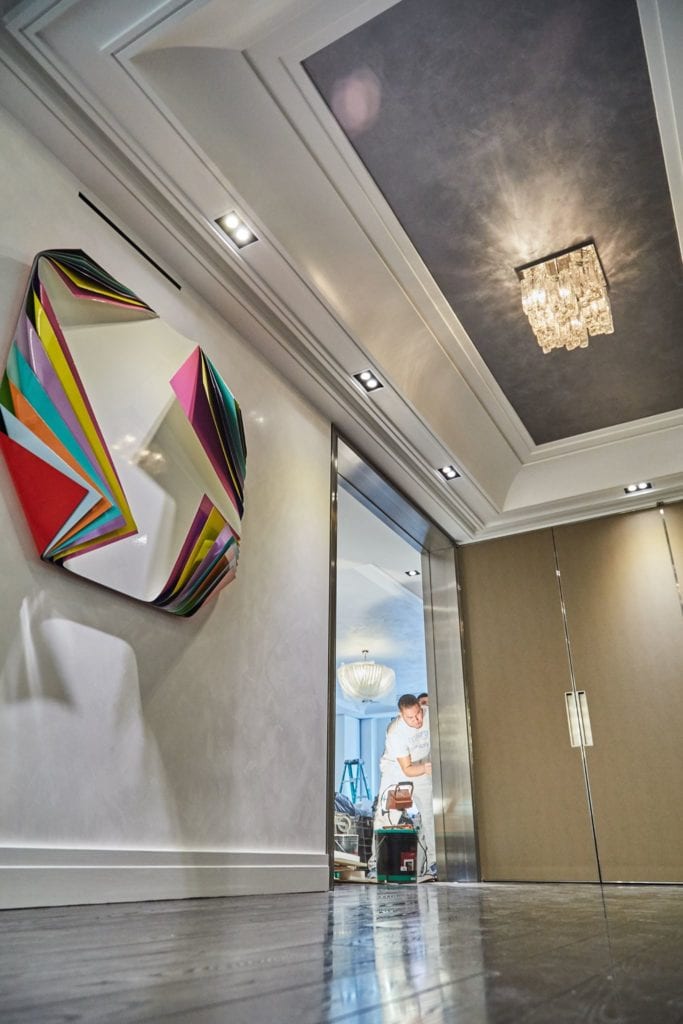 Decorfin is considered the industry leader in Venetian Plaster because we exceed the design goals clients have set for their area. From a smooth finish to textured designs, our team is well-trained to handle your requests.
What is Venetian Plaster?
Venetian Plaster is an ancient stuccoed coating dating back to ancient Roman times and was rediscovered in the Italian Renaissance. It fits the classical aesthetics that had become fashionable in Venice – hence its name today. Today, this beautiful art form has become the pinnacle of luxury interior design, bringing style and class to every surface it covers. It is the modern wall finish that evokes a classical elegance. 
Unique and Creative Design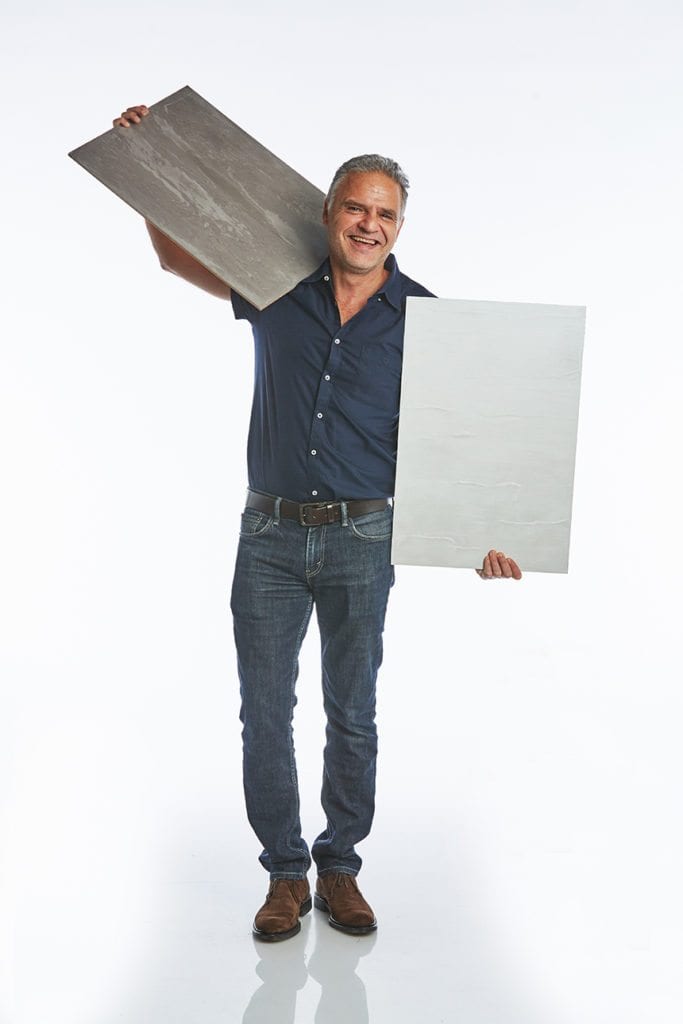 Eric Klein has more than 30 years of experience working in the home renovation business, and it was during this time that he discovered his passion for decorative plaster finishings. He came to realize that flat paint can become stale and monotonous and thus began looking at other more creative ways to dress a wall. It was this spark that inspired him to seek out Venetian plaster, and eventually open DecorFin. His years of experience and his passion for this beautiful art form have made him an authority on the subject, leading to projects from Manhattan to Los Angeles in private residences, luxury retail stores, and high-end restaurants.
Our flat paint jobs are flat-out amazing.

We only use the best paints on the market for our flat painting jobs: Benjamin Moore and Farrow & Ball. Our consultants can help you create a custom color to complement your decor, and then we can partner with Benjamin Moore to create it, or complete color adjustments on site, with our own tinting machine. Before we start a job, we ensure that your furniture and valuables are out of harm's way, and that your floors are well protected. Our painters are meticulous in their work, never missing a corner, never leaving a ragged edge. When the job is done, we thoroughly clean up by dusting and vacuuming. It's this attention to detail, this "white glove" service, that brings clients back to us.
Venetian Plaster Examples
Every space has a purpose and every project we undertake has a unique outcome we tailor our Venetian plaster too. We work with you and your vision to create custom Venetian plaster finishes. However, we also have a large range of decorative plaster available that could be exactly what you're looking for. Explore our popular finishes or visit us at our NYC Venetian Plaster Showroom to see them in person.
VENUS MARBLE EFFECT FINISH
Crocodile Faux Texture Plaster
NOTTI VENEZIANE ANTIQUE VELVET
LET US HELP YOU TRANSFORM YOUR Walls
We're venetian plaster EXPERTS based in New York City but offering our expert service across the Mainland USA.
Residential Venetian Plaster
Our clients include Saks 5th Avenue's flagship store in New York City, Celine and Blancpain in New York City, and Lululemon's flagship store in SoHo, NYC. We have completed projects in numerous high end restaurants, luxury apartment buildings and more, nationwide. We can work with you to help make your store or venue as high-end as the products and/or services you offer.
Commercial VENETIAN PLASTER
In the last 15 years, we have done work all over NYC; from SoHo to the Upper East Side. Our services don't stop at the boarders of Manhattan though. We do work nationwide, with projects stretching from Miami to Los Angeles! We've done work in all types and sizes of private residences from co-ops and apartments, to full houses! Whether you choose to plaster a single accent wall in your kitchen or all the walls of your house or apartment, we can elevate the luxury of any home with our beautiful wall textures.
Expert Interior DESIGNERS
We work with interior designers of high-end projects, professionals who know that Venetian plaster is a unique, customized, work of art. With us, your clients are in the best of hands. We take care of everything, providing "white glove service" with attention to paid to every detail in executing the pinnacle of wall finishings.